SUBSCRIBE TO OUR MONTHLY NEWSLETTER ON DEWEY
Breaking News:

Northbeach found guilty of five liquor law violations Cape Gazette November 18, 2019
"Good Government' Cape Gazette November 12, 2019
Dewey cuts vote on legal fees from agenda Bauer facing suit over residency in town election Cape Gazette November 12, 2019
Vote to indemnify Dewey commissioner questioned If approved, town funds would pay Bauer's legal fees Cape Gazette November 8, 2019
Local Establishments Fined by Alcohol and Beverage Control Board WRDE November 7, 2019
Dewey Beach Commissioners Review Top Priorities from Warren Report WRDE November 1, 2019
Hearing set for Northbeach violations Cape Gazette October 28, 2019
Challenge Continues Dewey Election 2019
-LETTERS TO THE EDITOR Dewey election results still disputed Cape Gazette October 11, 2019
-Lawsuit filed against Dewey Beach, commissioner Rowe alleges illegal activity in municipal election Cape Gazette October 8. 2019
Freedom of Information Acts Requests by the Dewey Citizens for Accountability
DCA E-News: Dewey: what happened in the election? October 4, 2019
Dewey settles with Jeffrey Smith in federal lawsuit Cape Gazette October 1, 2019
Links to YouTube Videos -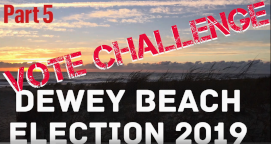 Dewey Election 2019 Part 5
Narrative written by an independent Journalist and a videographer with no ties to Dewey Beach or any candidate for office.

From Thursday, September 26 this features Phil Rowe the candidate, in a hearing before the Election Board. Town attorney Fred Townsend, the only attorney participating, represents the town.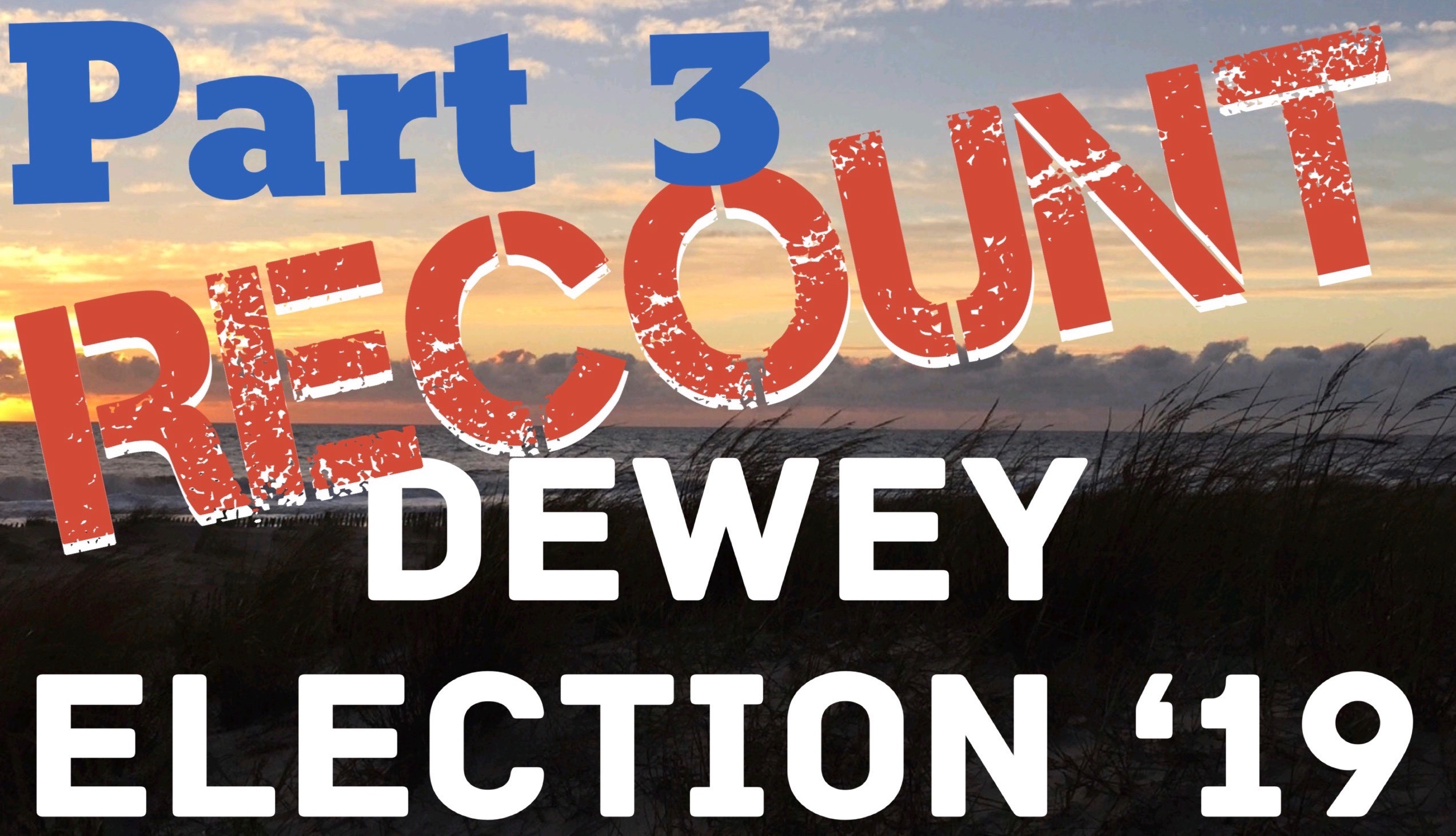 Dewey Election 2019 Part 3
Part 3 of the Dewey Election Recount is the process of recounting the mail in ballots.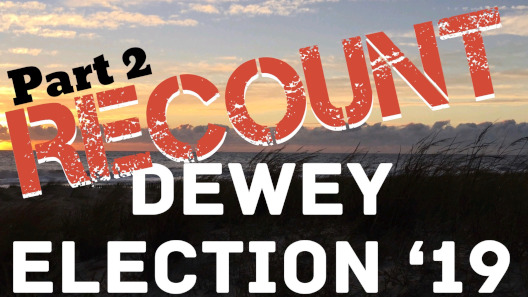 Dewey election board meets right after election. Announces that there is a mandatory recount due to the results of the September 21 election.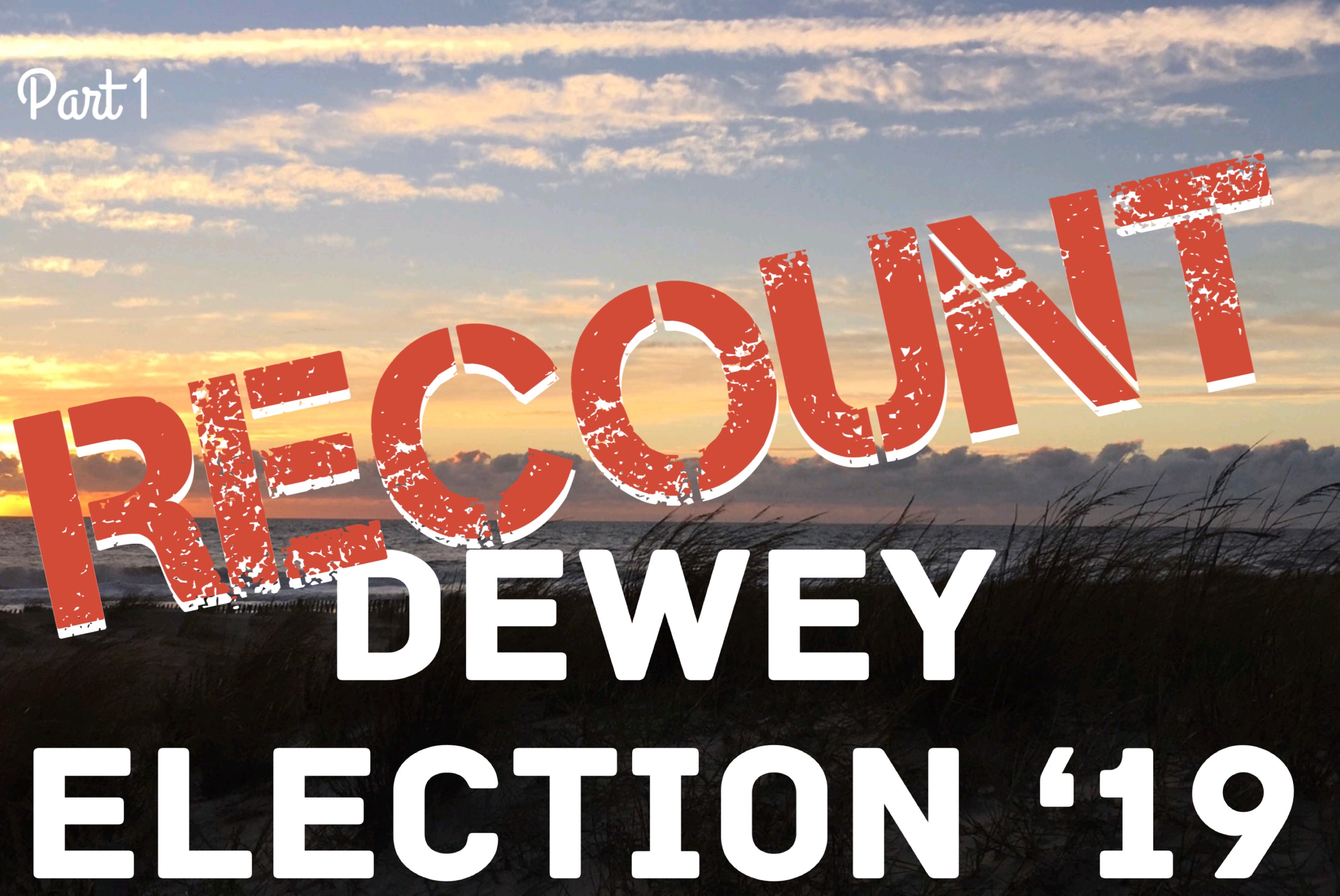 Dewey Election 2019 Part 1
State law mandates a recount for any elections with the margin less than 1/2 of 1% (0.05%).This is the first time that the recount has been done in Dewey Beach.
DCA E-News: Dewey Election Results In Now Recount And Challenge Status September 24, 2019
DCA E-News: Election Issues 2019 September 21, 2019
Report: Dewey lacks internal controls, needs financial director Cape Gazette September 20, 2019
Video- Compromise of Independence: Dewey Town Management September 18, 2019
Dewey Candidates Report Card for 2019 September 17, 2019
Town of Dewey Beach 2019 Audit Documents (DRAFT)
Financial statements (including draft Independent Auditor's Report and Draft Internal Control and Compliance Letter)
Formal Communication of those Charged with Governance