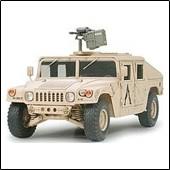 The Town currently has no idea how much money has been collected through the sale of this equipment or, in fact, if it has been used for the Town or for other purposes. What happened to the boats? Why does a small town need an armament carrier? A grenade launcher?
Our Town Council must hold persons accountable for any prior or ongoing wrongful actions and reconsider the employment of the Town officials named in the report. The Town officials named in the report have compromised their ability to function with integrity and have put the town in serious potential liability.
We need to demand that Town Council evaluate the Investigator's report and the documented multiple troubling actions by the Town police, Lifeguard Captain, and Building Inspector, some of which are ongoing. A forensic audit of the police and lifeguards slush funds is a good start.
Please write to the audit committee members and the commissioners to demand a forensic audit of these purchases and the resulting proceeds. The Audit Committee will be discussing this Friday (tomorrow) afternoon and this will hopefully be on the agenda for the Town Council meeting on November 11.
Audit Committee Members:
Also copy the commissioners:
Links: